The Development of Trade and Transport: Perspective From CPEC
Khalid Khan
Doç. Dr., Qilu University of Technology, , China
Burcu Adıgüzel Mercangöz
Doç. Dr., İstanbul Üniversitesi, İstanbul, Türkiye
This study aims to assess the trade and transport efficiency by mean of China Pakistan Economic Corridor (CPEC). Further, it measures trade and economic development through transport infrastructure. We use the bivariate and Chi-Square analysis for estimation and finding confirmed a strong relationship between efficiency in trade and transport and CPEC. Likewise, transport route development through CPEC and rapid transportation of goods and service. However, CPEC has a significant strong impact on upgrading traveling potential. Moreover, the transport infrastructure development has a positive effect on fastness reliability of business traveling. Similarly, a significant relationship was detected between CPEC and increase in the geographical size of the labor market. A strong significant nexus between development of transport infrastructures through CPEC. This enables the effective transportation of trade by decreasing time and cost and will contribute to socio-economic development.
Keywords: Trade, Transportation, CPEC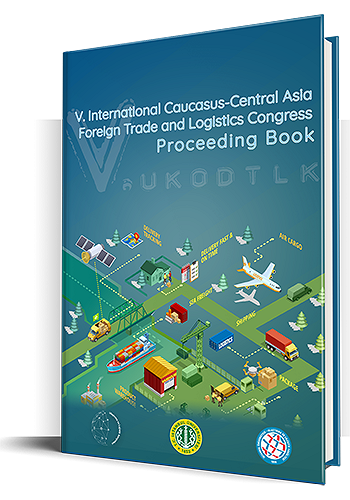 Bu çalışma, kullanan kişilere orjinal çalışmadan alıntı yaptıkları sürece, çalışmayı dağıtma, değiştirme ve üzerine çalışma hakkı tanıyan Attribution 4.0 International (CC BY 4.0) lisansı ile lisanslanmıştır.