Organizational Culture and Performance Outcomes of Sustainable Supply Chain Management Practices in the Oil and Gas Industry
Yahaya Yusuf
Prof. Dr., University of Central Lancashire, Preston, United Kingdom
Tanimu Dandutse
University of Central Lancashire, Preston, United Kingdom
Angappa Gunasekaran
Prof. Dr., California State University, Bakersfield, CA, United States of America
Nachiappan Subramanian
Prof. Dr., University of Sussex, Brighton, United Kingdom
Burcu Adıgüzel Mercangöz
Doç. Dr., İstanbul Üniversitesi, İstanbul, Türkiye
Current dependency on the oil and gas industry for economic development and social activities necessitates research into the sustainability of the industry's supply chains. Previous studies on SSCM practices in the industry have paid little attention to context dependent factors that either enable or hinder progress towards sustainability in a supply chain. Our aim is to address this gap by exploring the relationship between organizational culture, SSCM practices, and firm performance. A survey of 92 oil and gas companies was conducted. The data collected was analyzed using structural equation modelling. The results provide evidence that strong organizational culture influence SSCM practices, which in turn affect performance outcomes. This finding indicate that organizational culture is one possible reason for the different performance outcomes achieved by firms implementing the same sustainability practices. Thus, in order to achieve greater sustainability performance, managers must strive towards building a strong sustainability-oriented organizational culture.
Keywords: Oil and Gas, Sustainability, Supply Chain Management, Organizational Culture, Performance Outcomes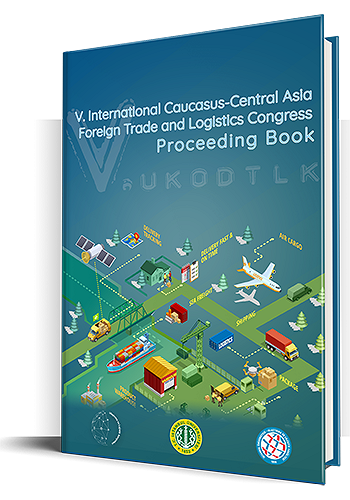 Bu çalışma, kullanan kişilere orjinal çalışmadan alıntı yaptıkları sürece, çalışmayı dağıtma, değiştirme ve üzerine çalışma hakkı tanıyan Attribution 4.0 International (CC BY 4.0) lisansı ile lisanslanmıştır.