Understanding Role of Lean in Humanitarian Supply Chain
Arvind Upadhyay
Dr., University of Brighton, Brighton, United Kingdom
Rageshree Sinha
University of Brighton, Brighton, United Kingdom
This is an explorative paper, which seeks to explore how we can create an efficient humanitarian logistics & supply chain applying the concepts of Lean Management. The Supply Chain becomes an integral part of the operation, especially during humanitarian operations as many sectors come together to respond. These sectors include the government sector, armed forces, private sector, nongovernment sector, and individuals. To bring together all actors, we need the help of technology along with Lean Management Principles. Hence, one of the main aspects of humanitarian operations that we will consider is the coordination and correlation of the supply chain and logistics that can be facilitated by Lean principles combined with modern technology. We study the topranking journals published on the subject of Humanitarian Operations and Lean Management. We review the period from 1995 until 2018 to understand and study the top-ranking journals. A set of keywords are used to shortlist the relevant articles. The study aims to add knowledge for researchers, practitioners and policymakers.
Keywords: Humanitarian Operations management, Lean Humanitarian, Operations Management, Humanitarian Supply Chain, Lean Supply Chain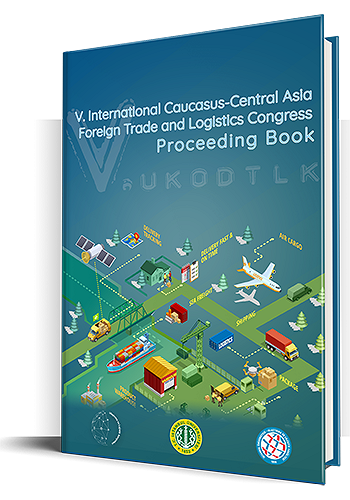 Bu çalışma, kullanan kişilere orjinal çalışmadan alıntı yaptıkları sürece, çalışmayı dağıtma, değiştirme ve üzerine çalışma hakkı tanıyan Attribution 4.0 International (CC BY 4.0) lisansı ile lisanslanmıştır.