Relationship Between Sustainable Supply Chain Management Implementations and Environmental Performance: A Conceptual Review
Mehmet Şahin Gök
Doç. Dr., Gebze Teknik Üniversitesi, Kocaeli, Türkiye
Ahmet Tarık Usta
Arş. Gör., Gebze Teknik Üniversitesi, Kocaeli, Türkiye
Erşan Ciğerim
Arş. Gör., Gebze Teknik Üniversitesi, Kocaeli, Türkiye
Tuğkan Arıcı
Gebze Teknik Üniversitesi, Kocaeli, Türkiye
Over the last two centuries there has been extraordinary industrial development. This situation brought along serious problems such as global warming, industrial accidents, working conditions threatening human health and ozone layer perforation. "Sustainable development" is an improved solution to overcome these adversities and has been recognized by many states. Current sustainability goals push the manufacturing and services industries to focus on the triple bottom line approach which embraces environmental, social and economic areas at the same time, beyond traditional economic goals. Increasing expectation of consumers and stakeholders to be fully responsible for their business activities and to clearly demonstrate their environmental and ethical behavior has led to several changes. Therefore, the expected line of responsibility needs to extend to a firm's products, processes and relationships to cover the entire supply chain. Aim of this study is to explain the practices that companies need to implement in order to have an environmentally friendly sustainable supply chain. These practices have been compiled under three groups as sustainable procurement, sustainable distribution and sustainable design. In this way, companies will be able to apply their supply chain practices correctly by understanding the factors that need to be considered in supply chain management.
Keywords: SSCM Implementation, Environmental Performance, Sustainability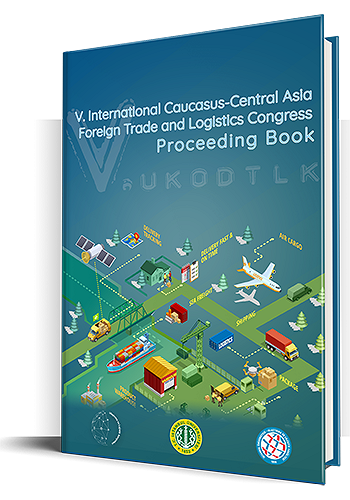 Bu çalışma, kullanan kişilere orjinal çalışmadan alıntı yaptıkları sürece, çalışmayı dağıtma, değiştirme ve üzerine çalışma hakkı tanıyan Attribution 4.0 International (CC BY 4.0) lisansı ile lisanslanmıştır.