Multimodal Transportation: An Innovatıve Ro-Ro Solution between Turkey and Europe
Neslihan Turguttopbaş
Doç. Dr., Atılım Üniversitesi, Ankara, Türkiye
This paper presents, as a case study, a comprehensive review of Ro- Ro transportation system between some Turkish ports and the Italian port of Trieste. The system has many innovative elements such as the ownership of the system by Turkish transporters association, transfer of ownership of Italian port of Trieste to the same association, transfers of lorry-drivers by aircraft, using of railway services to central Europe that are surely points of interest in the framework of multimodal transportation and maritime sectors. The huge amount of trade relations between Europe and Turkey and the disturbances experienced on road transportation in 1990s necessitated the ro-ro system of transportation originated by Turkish International Transporters Association (UND) and its foundation named UN Ro-Ro. The cost comparisons of the already available transportation modes between Turkey and Germany which are sole road, road plus ro-la, ro-ro plus road and ro-ro plus ro-la reveal that ro-ro system has been the most efficient mode with a cost of Euro 2700 and total travel time of 5 days per round trip as of 2017.
Keywords: RO-RO, RO-LA, Multimodal Transportation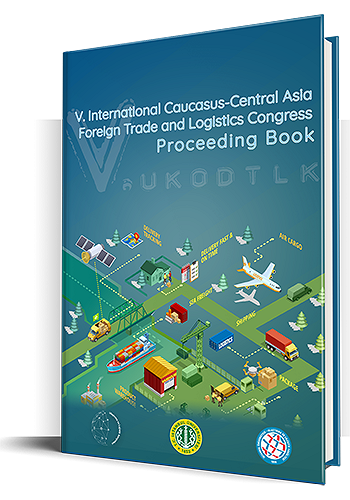 Bu çalışma, kullanan kişilere orjinal çalışmadan alıntı yaptıkları sürece, çalışmayı dağıtma, değiştirme ve üzerine çalışma hakkı tanıyan Attribution 4.0 International (CC BY 4.0) lisansı ile lisanslanmıştır.