Ensuring More Women Labor Employment in the Logistics Sector: Challenges and Opportunities
Nurten Polat Dede
Dr. Öğr. Üyesi, İstanbul Medipol Üniversitesi, İstanbul, Türkiye
Purpose: This research addresses the problem of qualified labor in the global supply chain and logistics sector from the perspective of current and potential women labor shortage in the sector. The study also aims to examine and evaluate the issues of increasing female labor force participation in the logistics sector, improving women's working conditions and making the logistics companies in the sector more attractive for women.
Methodology: A comprehensive literature review was conducted, and a structured interview form was created to address the challenges and opportunities for women to increase employment in the logistics sector. Focus interviews, one of the qualitative research methods, were conducted with 10 female employees, who were employed in managerial positions, in 5 different large-scale companies, which are considered as pioneers in the logistics sector. Two female managers from each company participated in the interview.
Findings: After the analysis of the research data, the most frequently stated topics of the participants were; gender equality, equal employment opportunities, family responsibilities, work life balance, flexible working hours, worker health and safety, training and development, mentoring and coaching.
Conclusion: The study draws attention to the importance of ensuring and maintaining the participation of the qualified female labor force in the logistics sector in order to increase the logistics and supply chain performances of the firms. The study also contributes to the business world and literature with a holistic perspective.
Keywords: Talent Management, Logistics Sector, Women Labor Force, Gender, Human Resources Management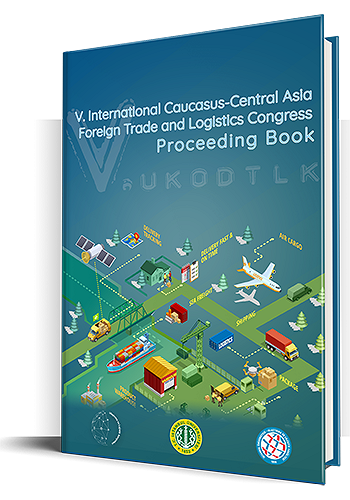 Bu çalışma, kullanan kişilere orjinal çalışmadan alıntı yaptıkları sürece, çalışmayı dağıtma, değiştirme ve üzerine çalışma hakkı tanıyan Attribution 4.0 International (CC BY 4.0) lisansı ile lisanslanmıştır.