A Study on Supply Chain Management and Freight Village Collaboration Model in Agricultural Trade Clustering Formation
Haluk R. Cezayirlioğlu
Dr. Öğr. Üyesi, İstanbul Esenyurt Üniversitesi, İstanbul, Türkiye
When we looked at the strategies of countries that are ahead of competition, recently, clustering notion is seen as the main component of their strategies. Especially, since the year of 2000, clustering studies that are seen as an important dynamic of development of countries, are attracting numerous studies in various sctors. Agricultur is also a very important sector for Turkey's future prospects. With this paper, our aim is to propose a model which is expected to contribute to the selected region's agricultural supply chain and logistics infrastructure. Vegetable production has been selected for this purpose. Previously developed cluster based Supply Chain Management and Logistics Village framework was utilised as main model is the starting point for the study. Under the light of these variables' interaction in vegetable sector, it is expected that the study will hopefully prevail the hidden antecent clustering properties. As such that using these properties, new agricultural policies cam be developed for better trade competition worlwide.
Keywords: Agricultural Sector, Logistic Village, Clustering, Supply Chain Management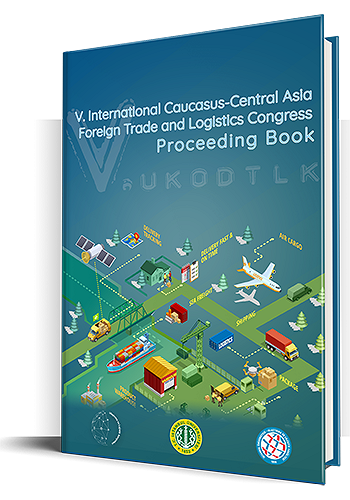 Bu çalışma, kullanan kişilere orjinal çalışmadan alıntı yaptıkları sürece, çalışmayı dağıtma, değiştirme ve üzerine çalışma hakkı tanıyan Attribution 4.0 International (CC BY 4.0) lisansı ile lisanslanmıştır.